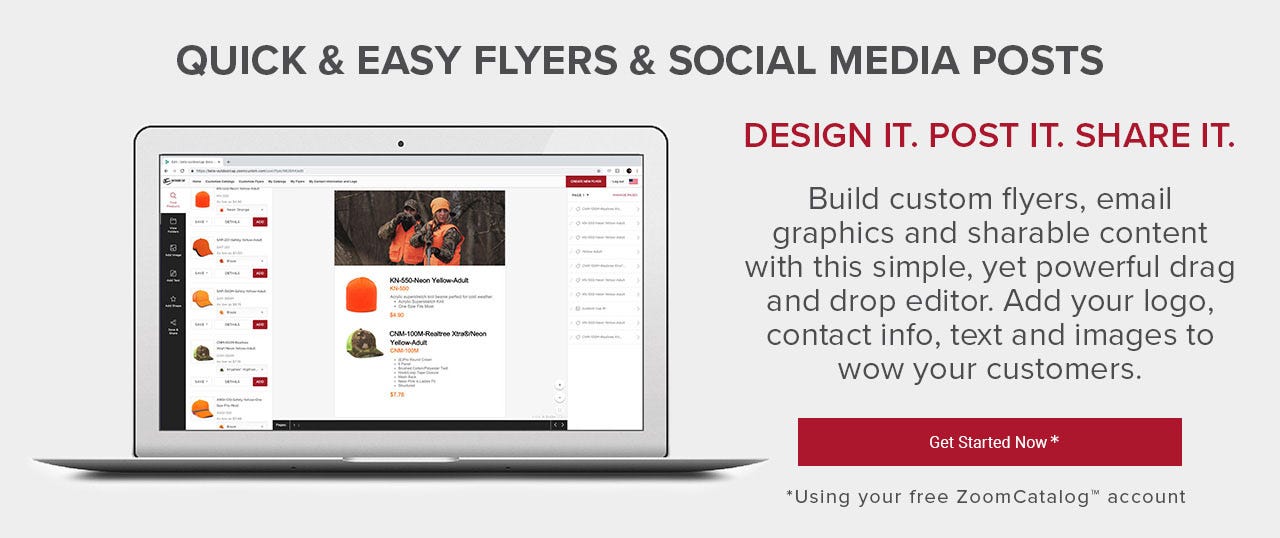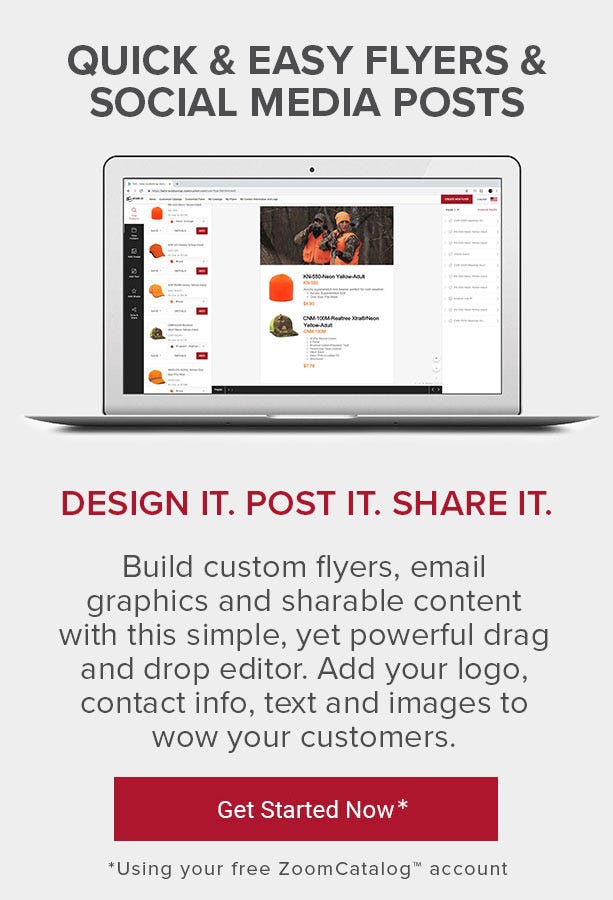 Find Products
Search our collection for products you'd like to add to your canvas.
Create Folders
Create folders to organize products for current or future projects.
Add Images
Upload and save images, like your logo.
Add Text
Add your contact information, marketing slogan or a call to action for your customers.
Add Shapes
Use the shape tool to add shapes and dimensions to your flyers.
Edit Details & Prices
Change the name, description, color availability and pricing of products.
Save & Share
Once you're done, save your flyer and share it in any format you need – as a link, a PDF or PNG, embedded on your website or as part of an email.